When Does it Make Sense to Play in the WHL? What the numbers say…
---
How many WHL Draft picks play in the league and for how long?
One of the toughest decisions an elite young hockey player and their family have to make early in a career is whether to play Major Junior or retain their NCAA Amateur Status and look to go the college route. For those players in western Canada the allure of the Western Hockey League can bring excitement and all the attention of professional hockey.
As an Agency it's our job to understand when the timing, environment and opportunity is right to recommend the WHL vs the NCAA, or visa versa. So being a highly data driven organization that thinks progressively we decided to look at the raw numbers to understand how many players taken in the WHL Draft actually play in the league, for how long, and what their scholarship funds would be.
To be specific, we looked at players taken during the 2014, 2013, and 2012 Drafts; broken down by round, games played, and seasons played with a +25 games minimum. This time frame allowed us to see the historical window of players as they begin and aged out of the league.
From looking at the data through all 3 years, you can see some glaring points;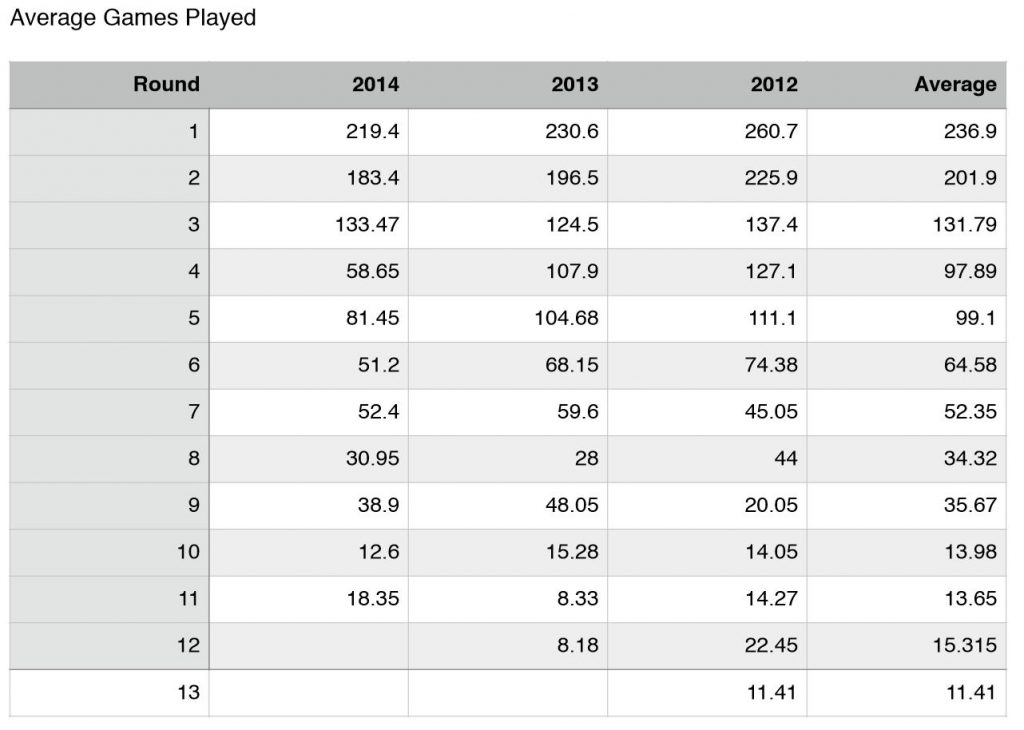 Players taken after the 5th round on average played less than 64.58 total games in the league
Players taken after the 3rd round averaged less two full seasons in the league
What does this mean?
The Standard Western Hockey League Player agreement offers an academic scholarship covering one full academic year at a Canadian institution for the first REGULAR SEASON game played, with an additional year paid for every subsequent regular season game played in each calendar year; for a maximum of 5 academic years paid.
This being said, teams routinely offer players one year of schooling paid upon signing, an additional year paid for the first exhibition game played, and a subsequent year paid for a regular season game played in each following calendar year; for a maximum of 5 years paid.
THIS MEANS;
Under the league's standard player agreement, on average, players taken after the 3rd round come away with a maximum of only two years of schooling paid.
While under the 2nd scenario contract offer, those same players would only be entitled to 3 years of schooling paid.

It takes 4 years worth of University credits to complete a Bachelor's degree at a Canadian university.
It's a Hockey Decision
The decision to play in the WHL comes with benefits in addition to academic funding. The league itself is a pipeline for NHL programs, one of the best development leagues in the world, and bolsters a player's opportunity for professional hockey.
The data has shown us that on average players taken after the 5th round play less then 64.58 total regular season games.
That is significantly less than the amount of time you would need to develop and produce enough as a forward or defenceman to meet the thresholds needed to be NHL Drafted.
The intention here is to provide prospective through data to limit long-term professional risk during the decision making process.
When would it make sense to play in the WHL?
If you were drafted in the first 3 rounds; as per the historical experience of previous players.
On average these players played between 131.79-236.9 games, over 2.12-3.87 seasons ultimately offering the time needed to develop and produce at a level whereby you would most likely be NHL drafted in your first eligible year; while gaining 4 years of schooling paid for.
Hockey decisions to a degree will always be based on passion and excitement, hopefully this example has shown how data can be used to provide perspective alongside that passion.
Data and Analysis by Dara Festinger